Hiking on the Alpe di Siusi will ease your soul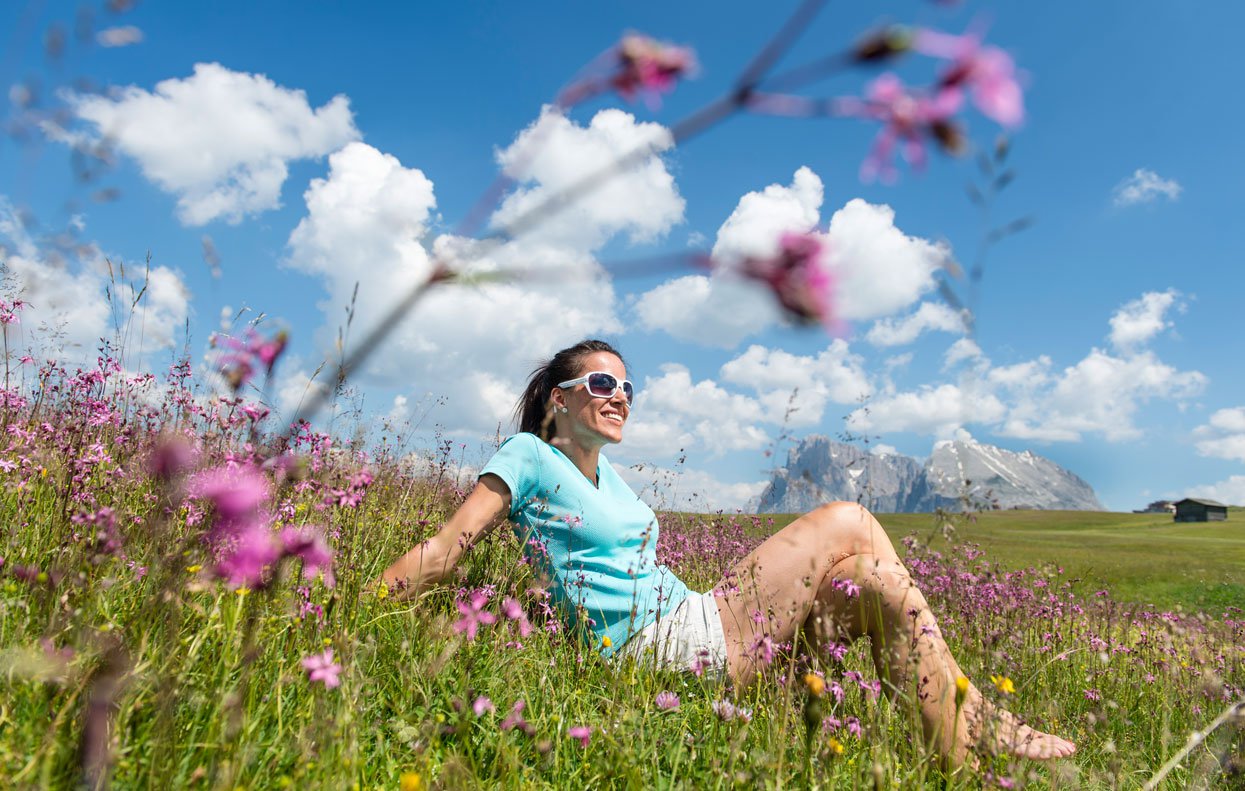 Hiking on the Alpe di Siusi will allow you to relax and recharge your batteries; and it will wonderfully inspire you. Starting directly from the Apartments Vikoler, you will have the opportunity to explore the alpine mountain landscape of the Sciliar region around Fiè, Siusi and Castelrotto, and to move in harmony with nature.
With the guest card "Holiday Region Alpe di Siusi Live", which you will receive during your holiday in Fiè allo Sciliar, you may also take excursions to more distant areas, because public transport is free of charge!
Hiking holidays in South Tyrol – Explore the Alpe di Siusi and the Fiè Lake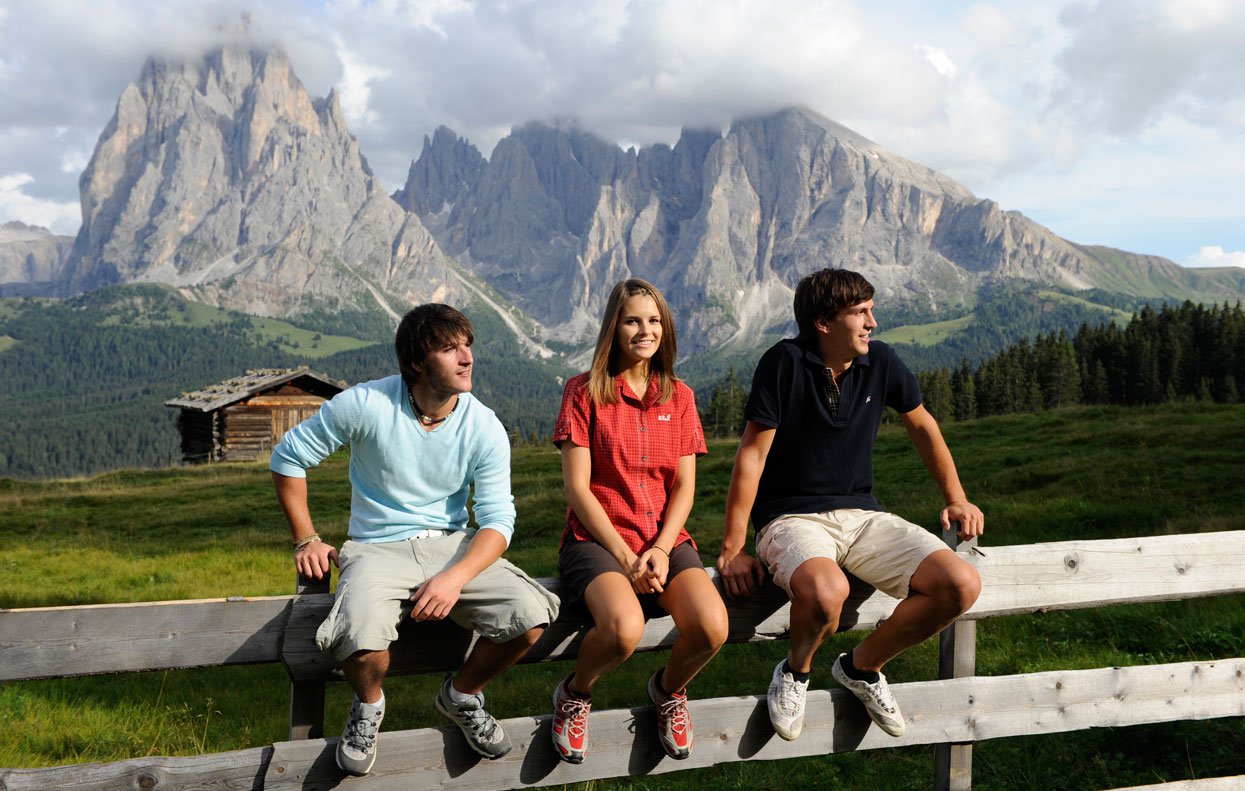 A family-friendly and easy hike takes you from the village entrance of Fiè allo Sciliar on a well-maintained hiking trail to the Fiè Lake in the Nature Park Sciliar-Catinaccio. If you want to experience the Dolomites close-up without taking an extreme mountain tour, from the Fiè Lake you may walk on a well-marked hiking trail just below the walls of Mount Sciliar. Another easy walk takes you from Fiè to the Castle Presule.
Experienced hikers who want to live an alpine adventure, may climb up to Mount Sciliar following the paths "Schäufelesteig" or "Büffelweg" to the "Sesselschweige". On the Alpe di Siusi, you will find a variety of hiking trails, such as the Hans-and-Paula-Steger Trail or the Oswald-von-Wolkenstein Trail. Whatever itinerary you choose, you may look forward to splendid sunshine and mild alpine air all day long.